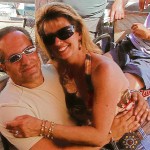 While writing this book, I tried to simplify things as I really see them, allowing the reader to understand that the world of real estate investing is not as difficult as it seems. I hope to inspire you to roll the dice on real estate and take the chance of a lifetime when it presents itself.
"Create your own destiny or someone else will create one for you."
—Marshall Sylver
Getting rich is hard and getting rich fast is even harder, but getting rich slow the way I describe in this book is very possible if you take your time step-by-step to make it happen. You realize that you're most likely going to be making the journey to 2022 whether you execute my plan or not. One day twelve years from now, 2022 will creep up on you pretty quickly, and you may find yourself in a situation where you didn't do anything, which is much worse than trying my plan. Since you will be going to 2022 anyway, you might as well try by buying one house and see how it works out for you. I always say sometimes you win and sometimes you learn. The worst thing that can happen is you're going to learn a lesson about real estate on your first house.