FREE SEMINARS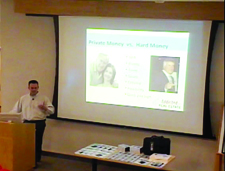 Learn the secrets very few real estate investors know, and the techniques used to accumulate incredible wealth in today's real estate market.

Buy & Sell Real Estate


Addicted to Real Estate is Now a Full Service Real Estate Brokerage!
Whether you are looking to buy or sell a property, Addicted to Real Estate will get you results! These agents are truly addicted, so they'll never stop working for you until you find your property or sell your home.

Get The Book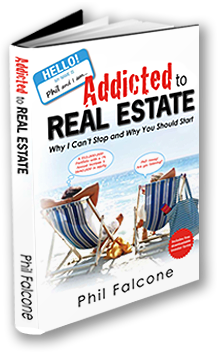 Addicted to Real Estate – Why I Can't Stop and Why You Should Start!
by Phil Falcone, The ultimate real estate addict will show you how to achieve amazing financial success, including:
Details of actual deals
Create ultimate wealth
Control your own financial destiny
The Buyer's Briefcases
How to Buy Houses with No Banks, No Money and Get Paid to Keep Them!!
How much real estate could you purchase is you didn't need any of your own money?
Would you like to be PAID to buy properties, while accumulating a massive real estate
portfolio? The Buyer's Briefcase unlocks the secrets to doing exactly that!
The Buyer's Briefcase is a complete package that includes everything you need to get
started…DVDs, Books, Forms, and the actual Briefcase to take what you need with you
to get the deals done!
WHAT OTHERS ARE SAYING…
"This package changed my life. Within 60 days of getting the Buyers Breifcase, I was
cashing my fist check from a property I bought with none of my own money!"
– Bill F., Warrington, PA