About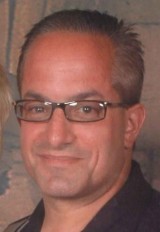 Phil Falcone is a Philadelphia area full-time real estate investor who started in the business at the age of 23, and whose portfolio today includes commercial offices, apartment buildings, and residential homes. As the owner of Falcone Real Estate Holding Corporation, he prides himself on his non-stop real estate focus and determination, his ability to be a great professional speaker, and on his fun, outside-the-box approach to real estate.

Addicted to Real Estate–Why I Can't Stop and Why You Should Start, by Phil Falcone, is an honest account of an addiction to real estate.
The Addict
From his first investment property over 20 years ago to his relentless search for the next great deal every day, Falcone is a non-stop real estate investment machine!

Get Addicted
Sometimes addiction is a very good thing. In this book, Phil Falcone, the ultimate real estate addict, will show you how to achieve amazing success as a real estate investor and addict:
Delve into the details of actual deals he negotiated and learn why his methods were so effective
Discover why his residential to commercial real estate strategy will create ultimate wealth
Learn how he used apparent liabilities (OCD, insomnia, and workaholic behavior) to help him achieve his goals
Explore why he can't stop investing in real estate, and how you can start controlling your own financial destiny through real estate
Funny, frank and informative, Addicted to Real Estate will inspire any investor to achieve higher levels of drive and success in the rewarding world of real estate.