How to quit your job, get rich and find financial freedom with Real Estate Investing
Nov 21st, 2014
Comments Off

on How to quit your job, get rich and find financial freedom with Real Estate Investing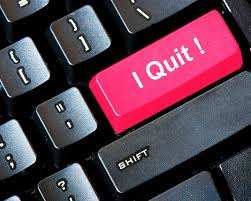 Many people ask me how can I quit my job and become self employed. Well I made this video for you guys. Check it out.
SIGN UP FOR THIS FREE TV SHOW AT http://www.addicted2realestate.com
SIGN UP MY FREE MEETINGS AT http://www.meetup.com/Addicted2RealEstate/
I have a FREE offer for you! I will send you my book "Addicted to Real Estate" for a Amazon review. Just post a review on Amazon, then email me that the review is completed to Phil@A2RE.com. I will email you back the book in .PDF form for FREE. You will love it.
If you don't have an Amazon account you can set one up easily without buying anything.
As a bonus I will send you the following FREE real estate forms.
Cash Buyers contract – We use often
Lead Sheet – Used when talking to sellers
Property Inspection Sheet
Thanks for helping me out. You can always change your review after reading the book.
SIGN UP FOR THIS FREE TV SHOW AT http://www.addicted2realestate.com
SIGN UP MY FREE MEETINGS AT http://www.meetup.com/Addicted2RealEstate/
Phil Falcone is a Philadelphia area full-time real estate investor who started in the business in 1989 at the age of 23, and whose portfolio today includes commercial offices, apartment buildings, and residential homes. Phil is the author of Addicted to Real Estate–Why I Can't Stop and Why You Should Start, an honest account of an addiction to real estate. From his first investment property over 23 years ago to his relentless search for the next great deal every day, Falcone is a non-stop real estate investment machine! Phil will be sharing with us how he buys houses with none of his own money, without the support of banks, gets to keep the properties and sometimes gets paid to buy them. He will delve into the details of actual deals he negotiated and describe why his methods were so effective. Learn how he used his addiction to help him achieve his goals and why he can't stop investing in real estate. Phil will inspire any investor to achieve higher levels of drive and success in the rewarding world of real estate. Phil Falcone invites you to sign up for this FREE web TV show at http://www.addicted2realestate.com Phil Falcone gives it to you straight about how to make it in the Real Estate Investing Business. Addicted to Real Estate–Why I Can't Stop and Why You Should Start, by Phil Falcone, is a case study of a full-time investor who can't stop making aggressive and creative real estate moves http://www.addicted2realestate.com Real Estate Addict Reveals His Secrets for Success…and Shows You Why You Should Become an Addict Too! Do you want to learn about real estate investment from a fresh perspective, by "getting into the head" of someone who is doing it all the time? Do you want to get the edge when negotiating your next real estate investment deal? Do you want to take your real estate portfolio to new heights? http://www.addicted2realestate.com Meet The Addict Phil Falcone, the ultimate real estate addict, honestly chronicles his real estate success story in his new book, "Addicted to Real Estate…Why I Can't Stop and Why You Should Start". From his first investment property over 20 years ago, to his relentless search for the next great deal every day…he is a non-stop real estate investment machine! Get Addicted Phil takes you through his deals, and shares with you what he was thinking as he made each real estate move. Whether you are a seasoned veteran, or just getting started, Phil shows you how to achieve amazing success as a real estate investor and addict: • Delve into the details of actual deals he negotiated and learn why his methods were so effective • http://www.addicted2realestate.com Discover why his residential to commercial real estate strategy will create ultimate wealth • Learn how he used apparent liabilities (OCD, insomnia, and workaholic behavior) to help him achieve his goals • Why he can't stop investing in real estate, and how you can start controlling your own financial destiny through real estate. Funny, frank and informative, Addicted to Real Estate will inspire any investor to achieve higher levels of drive and success in the rewarding world of real estate. Get Your Copy Now! http://www.addicted2realestate.com Money Back Guarantee We are so confident that this book will help you become a more successful real estate investor, we are willing to back it up with a unique money back guarantee. If you don't find ONE piece of information that makes you at least 10 times the price of this book on your next real estate investment deal, we'll refund your purchase price! Copies at this special introductory price are limited. http://www.addicted2realestate.com
SIGN UP FOR THIS FREE TV SHOW AT http://www.addicted2realestate.com
SIGN UP MY FREE MEETINGS AT http://www.meetup.com/Addicted2RealEstate/