Everything is always for sale all the time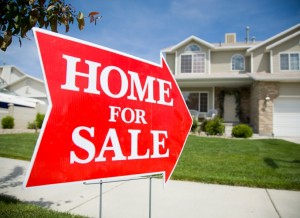 When you practice what I preach about calling all the signs from the commercial buildings that you will find, you begin to learn a funny thing. Many people own these buildings won't talk to you but rather have you put an official bid in through the realtor. If you're really trying to sell a building, that makes absolutely no sense to me. Everything I have is always for sale all of the time. There is always a number that I would sell a building for; if you don't have that attitude, I don't understand where your head is. Don't fall in love with real estate, and don't fall in love with a business that you're running out of a piece of real estate. Everything should always be for sale because what you have could be worth a lot more money to somebody else who has another reason you're not interested in. I would never turn down a meeting with a prospective buyer as my door is always open to have a conversation with people like that. Talking to people and making contacts in this business is critical to being successful.
In 2007 I looked at a property that was for sale for $1.5 million that was a mixed-use property with thirty-something units. It was a little bit of retail, industrial, and office space all put together in one property. I offered the guy $1,350,000 and expected him to carry a $250,000 second mortgage making the sale price for the property $1.1 million. I would put the appropriate down money on a $1.1 million purchase and get a mortgage for as much as I could while asking him to carry a $250,000 second mortgage. He treated me like I was an undercapitalized buyer who had no right to even bid on his building, and I told him he was right but that didn't mean I couldn't get the deal done. He gave me one meeting and then told me he wasn't interested in carrying any paper or having any more meetings with me.
I recently noticed that the property was for sale for $1.1 million some two years after I looked at. I called him up to tell him I was still interested, and he said that the only change he had in his mind was the price of the property and now he was looking for cash offer. What kind of jackass would even say anything like that to a prospective buyer? Why did he care where the money came from, whether it's my own cash or some of my cash and an 80 percent mortgage? If the owner had just taken my deal that I originally offered him, he would be up $250,000 today in a second note with a full-price offer as it stands now. Knowing I was out there for the last two years, he could have easily called me up before he even lowered the price to try to open up the negotiations with me again, but no phone call ever came.
It amazes me that a person with no business skills could have ever acquired the property in the first place. Maybe he has a superiority complex or maybe he thinks I'm crazy. I frankly don't understand at all what he could've been thinking. I told the guy two years ago I owned buildings of larger value than this particular piece and that alone should have qualified me as a person capable of buying it, but he apparently wasn't impressed. This is why I always say everything is for sale all the time because you just never know what kind of deal you can make and what's going to happen.
Addicted to Real Estate