Commercial real estate for dummies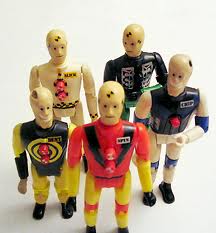 Breaking down the process of a commercial deal starts with knowing what you want to buy in the first place. You will probably never know that until you go out and look at a bunch of properties anyway, so it's kind of like a chicken before the egg scenario. Once you've made the decision about what type of real estate you're going to invest in, get right into it with the owner of the building. I'll take a look at a piece of real estate without meeting the owner first, but I prefer he or she be there the day I look at it so I can immediately begin dissecting the opportunity before me. Commercial deals don't happen quickly if they're going to happen at all, but if we're talking about the anatomy of a commercial deal, let's get right down to the heart of the matter. The heart of the patient or the heart of the commercial deal lies in your ability to negotiate with the owner of that property. So get started as soon as possible talking with him or her about the opportunity in front of you.
Don't get discouraged if your first meeting doesn't go well, as many times I think you'll find they don't. One time I went to look at a diner in the Pocono Mountains of Pennsylvania with an investor friend of mind who intended to buy it. He asked me to go along for the ride and advise him of my opinions afterward. The owner was arrogant and began to get frustrated as we asked him question after question about his building and his mortgage and every other thing he didn't think was our business. His levels of aggravation grew to the point where we got up and walked out of the building. At the time we left the building, the price for his diner with everything in it was $2.1 million. He had roughly at the end taken the attitude that we could take it or leave it, and we kindly said we would leave it.
With a 2 1/2 hour ride home, I told my friend that in my humble opinion the facility was worth somewhere around $1.6 million give or take $100,000. By the time we had gotten back to the Philadelphia area, we stopped by my friend's office to see three voice mails from the diner owner with the last message naming a number of $1.7 million. We got quite a few laughs out of that voice mail, and we decided to ignore him for a week or two just to let him sweat it out. I had mostly negative things to say about the property and business deal that my friend mostly agreed with. He never did follow through with any further meetings, nor did he ever attempt to purchase the diner. I think my friend just lost interest in the diner after that day. That happens sometimes, especially to commercial real estate investors as another deal always comes down the road and takes the interest away from the first one.
The owner of the diner seriously misread the situation on the day we came up to talk to him. He knew we drove 2.5 hours to see him, so that should have proved we were serious and it also should send an alarm off in his head that he had this chance and this chance only to make this agreement happen. Watching him handle himself in this meeting was not a complete waste of time. Everything he did can always serve as a bad example. Needless to say, it was a good learning experience, as sometimes the best move in a negotiation is to get up and walk out the door. While I admit it could lose a deal for you, it also can be a strong move if it's done at the right time in the right place.
Another technique that I like to use when negotiating a commercial deal is that I tried to get as much of the deal as I possibly can discussed and agreed upon verbally before I go to the lawyers to draft a contract. There's nothing I hate more than spending money to draft a contract with an attorney only to find out that the deal is not going to happen. It's a colossal waste of time and money, so you want to try to avoid it at all possibilities. Furthermore, if you spend the time to negotiate every little thing with the guy, you're going to get to know him well enough to give you a terrific sense of whether this deal will ever make it to settlement. Get right to the heart of the matter and start talking to the owner and keep talking as long as it takes.
I've often had to tell realtors who were involved in a commercial deal and just wouldn't get out of the way that at this stage of the negotiation they are not needed. I have nothing against realtors as I am one, but a listing agent for a commercial piece of real estate is going to bring very little service to a guy like me after twenty years in the business. I want to deal directly with the owner and get the answer straight from him or her. A good commercial realtor will try to get in the way of that, but you must overcome that obstacle.
Another line I've used many times and hope I don't have to continue to use it is when the realtor tells me that I can't meet the owner. I can't even tell the story without laughing, as it happened to me more times than I can remember. I would raise my voice and say, "Do you really think that I would spend $2 million for this building without meeting the man selling it?" When it's tried on you, just make sure that the realtor knows that there is no way you would accept not meeting the principal individuals involved.
As I think back about the best deals I've done, I'm most proud of the ones I was patient on. I worked a year and a half on the 1600 Building. I probably worked six months on Executec Suites. Bucks County Suites, which I'm hoping to have closed in a few days, has been a work in process for a year and a half. I took a lot of time off in between meetings. So take your time and have fun negotiating the deal you're trying to buy and don't ever fall in love with a piece of real estate. I probably learned just as much from the deals I didn't buy as the deals I did, so don't get too crazy about any particular deal. You'll be learning as you go negotiating one deal after another, developing this skill you can't really learn in school. Negotiating commercial real estate is learned in the school of hard knocks in a world of entrepreneurs, and they don't give degrees at the end. What they give you is much better than any degree you will ever get. What they give you is a multimillion dollar income-producing building.