Listen in on a conversation about financing 8 real estate deals bought in 3 days by Phil Falcone of A2RE [Part 2]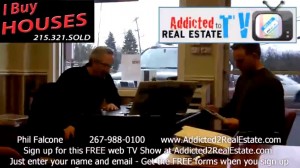 Listen to some of the challenges we investors face when we have more deals than we have money. Financing is the other side of the transaction you can't do without. Watch this video and see if you learn anything about getting your deals done.
Get busy buying people.
SIGN UP FOR THIS FREE TV SHOW AT http://www.addicted2realestate.com
SIGN UP MY FREE MEETINGS AT http://www.meetup.com/Addicted2RealEstate/