Sell the People Who Are Trying to Sell You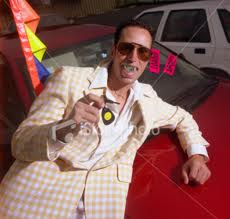 We all have seen signs in the front of office buildings that say no soliciting. The front of my office building has no sign, but I say yes to solicitation because I am going to sell the people who are trying to sell me. I almost always take time to meet the sales people who stop into my office building, and I tell them they have ten minutes to give me their story. Then I turn the tables on them and take ten minutes to tell them about my business and my story. You never know how planting a seed in someone's mind can lead to a deal for an answering service client, a mailbox, or an office rental. I call it selling the people who are trying to sell you or turning the tables on the salesman.
You have got to have a little fun when you're out in the business world working, and I have to admit that this is not only smart but it's very fun. Some of these guys don't know what hit them when they walk into my building and I give them the ten minutes and immediately take them for a tour and show them what I've got to sell. I also offer them commission so they can earn money by telling other people about my building.
Comments
comments
Our Sponsors:

Twitter